Breeding First Class Falcons
"Our primary goal is to deliver to you a bird that we would be proud to fly ourselves".
Mr Yousef Al Salami
Al Wathba Falcons have an unprecedented reputation for breeding some of the finest hunting falcons in the world. Our birds are distributed far and wide across the globe from The UAE to Japan. We have many satisfied customers who come back to us for stock year upon year and then go on to enjoy the sport in many locations across the world. Every effort is made to breed and deliver a fantastic falcon to our clients, from the initial breeding of the birds, to raising the young, the correct hacking process, and then the extra effort we take in shipping the falcon to their final destination. We feel that diet plays a huge part in our success as breeders and no expense is spared.
"Be it for hunting or for the races we have the right bird for you".
Mr Michael Kane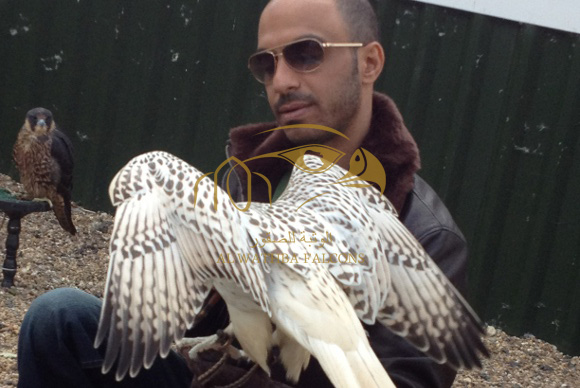 At the age of 8 years old our founder and CEO Mr Yousef al Salami was introduced to hunting with falcons by his uncle.